Mark Twain is attributed with the quote, "Whiskey is for drinking; water is for fighting over." As the drought persists many farms in the Delta with surface irrigation are watching the reservoirs and tail-water-recovery systems go dry. As I write, parts of the Delta have received small scattered showers but not enough to eliminate the drought.
Irrigation with groundwater is at full throttle trying to keep up with crop needs. According to the National Oceanic and Atmospheric Administration (NOAA), most of the Delta is in an extreme or severe drought (view map) anda majority of Arkansas will need over 12 inches of rain to get out of drought conditions (view map). With the extreme heat and drought, the aquifers in the Delta will have a larger than normal drawdown. Both Arkansas and Mississippi have agencies that monitor groundwater in their respective areas.
Recently, Dr. Dean Pennington of the Yazoo Mississippi Delta Joint Water Management District (YMD) spoke to the Mid-South Chapter of the American Society of Farm Manages and Rural Appraisers (ASFMRA). The topic was about the challenges and solutions of water management. A synopsis of the presentation would be that the Delta has plenty of surface water to be utilized along with groundwater, but all water must be conserved and developed wisely. The YMD has information about conserving water such as studies that show land forming can significantly reduce water use. They also have a program called PHAUCET that helps determine the optimal use and hole size for poly-pipe irrigation.
From the reports provided by both Arkansas and Mississippi most areas continue to see a decline in groundwater. If we do not develop more surface water and stabilize groundwater levels, fighting over water will be a reality in the Delta.
Resources: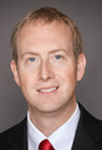 By Jeffrey Hignight, Farm Manager and Real Estate Broker at Glaub Farm Management. Serving Landowners in Arkansas, Mississippi, Missouri, and Tennessee.