Farm Journal has a web site and annual report on succession planning. The site and report provides valuable information that can be a conversation starter for families in order to jumpstart a difficult subject most families probably avoid discussing.
A Q&A article in the 2012 Report discussed succession planning for landlords. The main point of the article was succession planning is important to a landlord too! It is important a landlord discuss with their heirs the interest in keeping farmland, the importance of farmland as an asset, basics of agricultural production, expected management, cash flows, and investments. Another important discussion if more than one heir is involved would be a plan to liquidate the farmland asset. It may be all heirs want to liquidate or only one. A plan should be made to handle all possible situations to reduce family tensions.
http://www.agweb.com/legacyproject/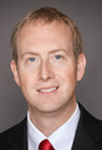 By Jeffrey Hignight, Farm Manager and Real Estate Broker at Glaub Farm Management. Serving Landowners in Arkansas, Mississippi, Missouri, and Tennessee.