In the last few years, marketing options with commercial grain elevators have become severely limited. We recently received a letter from one commercial grain elevator regarding marketing options at harvest. This particular elevator stated that they no longer offer a storage program and all grain delivered would be applied to a contract or sold daily.
The current cash price at this elevator is $7.50/bu for corn but is $8.10/bu for Nov/Dec delivery. Currently, barges can only fill up to 50% capacity due to low river depths. Part of the Mississippi River near Greensville, MS is closed to due to a barge that grounded from low water depth.
If on-farm grain storage is available, $0.60/bu could be gained by a delayed delivery. If the capital costs of on-farm grain storage is $3.50/bu, the owner could apply the $0.60/bu towards the capital costs which approximates to 17% of the value. The issues with commercial grain elevators continue to make on-farm grain storage an attractive capital investment. The return on investment appears to be significant this year due to low rivers and a large crop at harvest in the Delta. This is only one of several reasons on-farm storage can be profitable.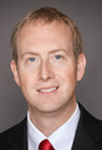 By Jeffrey Hignight, Farm Manager and Real Estate Broker at Glaub Farm Management. Serving Landowners in Arkansas, Mississippi, Missouri, and Tennessee.