The University of Illinois on their farmdoc website released an article on farm machinery capital invested over time using the Illinois Farm Business Farm Management (FBFM) Association details. The Illinois FBFM is a cooperative educational-service program to assist farmers with management decision-making.
This type of information in the Delta would be very valuable to the agricultural community. Machinery capital investment is a significant cost in farm production and appears to vary greatly throughout the Delta. Without available standards, farming operations are at a disadvantage to their Illinois counterparts in making sound Farm Management decisions regarding machinery capital investment.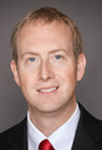 By Jeffrey Hignight, Farm Manager and Real Estate Broker at Glaub Farm Management. Serving Landowners in Arkansas, Mississippi, Missouri, and Tennessee.