The Mississippi Delta Region was a swampy wetland before the rivers were levied. The levees allowed pioneers to cut timber and farm new land. In 1985, the US Congress passed the Food Security Act of 1985 which contained language that made it illegal to convert any new wetland to crop production.
Over the years, regulations from the Corp of Engineers, Environmental Protection Agency, and United States Department of Agriculture pertaining to the Food Security Act of 1985 and subsequent farm legislation have eroded property rights.
For example, an absentee landowner and operator have been in a lease agreement for several years and both parties have neglected maintenance on the farm such as drainage. The neglect has created a wet spot that the operator no longer farmed because of the drainage issue. Slowly over a few years the wet spot get larger. Then the landowner sells and the new landowner would like to improve production by improving drainage back to the standard before the neglect of maintenance begun.
So the new landowner contacts the local USDA office and their conservation looks at the farm along with the Corp of Engineers. Both agencies report that the ditch and wet cropland are "wetlands" and the new owner can't fix his drainage issue properly although this area has historically been farmed.
After a few years of neglect, the USDA and Corp of Engineers can declare historical farmed land as "wetland." In effect, the landowner gave away property rights that will hurt productivity and farm asset value. Don't give away your property rights! Maintenance is necessary when farming in the swamp.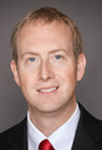 By Jeffrey Hignight, Farm Manager and Real Estate Broker at Glaub Farm Management. Serving Landowners in Arkansas, Mississippi, Missouri, and Tennessee.