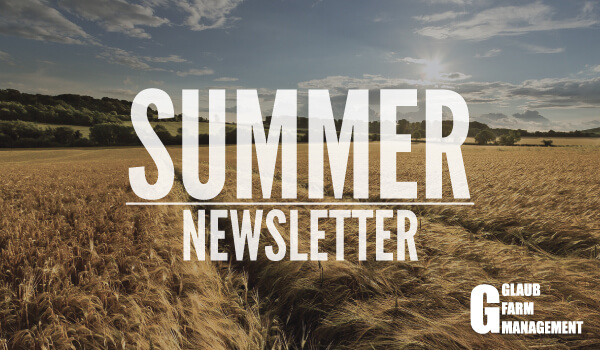 GFM's Summer Newsletter can be read (HERE). The newsletter covers 2016 Agricultural Land Outlook, Small Family Farms, China's Growing Feed Industry, and Older Farmers Role in Farmland Ownership. Below you will find the latest blogs, featured articles, and real estate for sale.
RECENT BLOGS
FEATURED ARTICLES
FEATURED VIDEOS
REAL ESTATE FOR SALE
540 +/- Acres in Quitman County, Mississippi. This contiguous 540 +/- farm is located approximately 13 miles east of Clarksdale and 12 miles southwest of Marks. The open and square fields allow for efficient operation. Over 96% of the acreage is tillable and irrigated by three wells and 9,000 feet of underground pipe. Soils are Alligator clay and well suited for growing rice and soybeans. Approximately 220 acres have been precision leveled. (Available)
372.51 +/- Acres in Craighead County, Arkansas. This prime recreational property adjoins the St. Francis Sunken Lands Wildlife Management Area on the northern side near the communities of Schug and Dixie. The Sunken Lands cover in excess of 30,000 acres. Waterfowl, deer, squirrel, and rabbit are abundant throughout the area. Bottomland hardwoods are the main species found throughout this area. The property is accessed by the St. Francis Levee District levee roads. This property is just 20 miles northeast of Jonesboro and only 13 miles southeast of Paragould. (Available)
786.18 +/- Acres in Woodruff County, Arkansas. This investment opportunity is a contiguous rice/soybean farm with improvement and recreation potential. Over 90% tillable and irrigated by 7 wells. (Details Coming Soon)
Contact GFM for other known properties.
RECENTLY SOLD REAL ESTATE
40 +/- Acres in Mississippi County, Arkansas
3.16 +/- Acres in Woodruff County, Arkansas
520 +/- Acres in Woodruff County, Arkansas