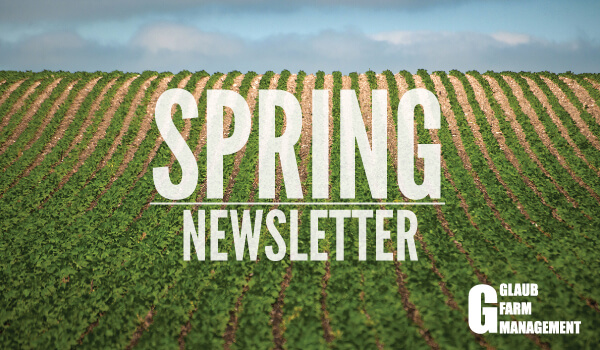 GFM's 2016 Spring Newsletter can be read HERE. The newsletter covers farm size, Federal Reserve's impact on farm income, and TPP and Trade. Below you will find latest blogs, featured articles, and real estate for sale.
RECENT BLOGS
FEATURED ARTICLES
REAL ESTATE FOR SALE
40 +/- Acres in Mississippi County, Arkansas. This property is being sold by sealed bid. Located north of Gosnell. Property has ¼ mile of highway frontage with most utilities available. Soils are a Sharkey Steele complex. Groundwater is excellent. The property has potential for agricultural development and as a transitional property. (Available)
3.16 +/- Acres in Woodruff County, Arkansas. $250,000. This farm headquarters includes 195,000 bushels of grain storage and a 50'x75' steel frame and concrete floor shop. Grain bins come with a Harvester International H1082 grain auger. This tract is number 3 in packet. (Sale Pending)
557.73 +/- Acres in Woodruff County, Arkansas. $3,500/acre. This farm is approximately 451.9 cropland acres and includes 6 wells and one 60hp electric motor. Approximately 52 acres have been precision leveled. (Sale Pending)
Contact GFM for other known properties.
RECENTLY SOLD REAL ESTATE
29 +/- Acres in Crittenden County, Arkansas
80 +/- Acres in Jackson County, Arkansas
200 +/- Acres in Woodruff County, Arkansas
237 +/- Acres in Arkansas County, Arkansas
310 +/- Acres in Woodruff County, Arkansas