Recently I spoke to the Arkansas Seed Growers Association and the Arkansas Rice Growers Association about the advantages and disadvantages of on-farm grain bins. As an economist, my answer to the question "Are grain bins profitable?" is it depends. If a whole farm is managed efficiently, grain bins can be very profitable.
On-farm grain bin are not very profitable when compared to the average storage and drying costs at commercial operations. There are as many benefits to the farm operation as there are for the drying. For example, one of our farms that has grain bins allow the operator to use two trucks when hauling from field to bins while five are needed when delivering to commercial facilities.
On-farm grain bins also allow operators to harvest more per day by keeping the combine moving. I suspect if a study were conducted, grain bins allow a combine to operate two extra hours per day. If you look at a whole farm system, this means less chance of grain loss in the field and more days available in the fall for field preparation. Fall field preparation allows for early planting and University of Arkansas research has shown earlier planted crops yield more than later planted.
Significant capital and skilled labor is needed to operate a grain bin system. They also require extra work but can produce extra profits. The benefits of on-farm grain bins come from allowing a farming operation to be more efficient in other operational activities plus provide the ability to capture carry in the market after harvest. If managed properly, grain bins can be very profitable for a farm operation.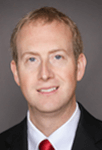 By Jeffrey Hignight, Farm Manager and Real Estate Broker at Glaub Farm Management. Serving Landowners in Arkansas, Mississippi, Missouri, and Tennessee.